Kateryna Udut
CEO, Media Resources Management, Head of KYIV MEDIA WEEK , Ukraine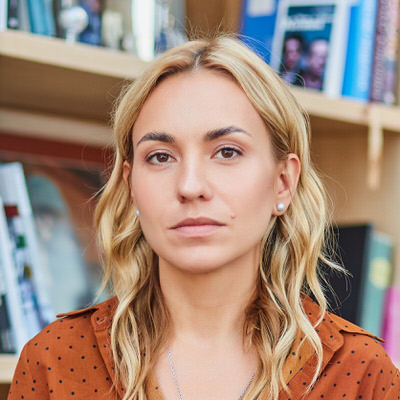 Kateryna has been in the Ukrainian and global AV content business for 12 years. Since 2022, she's been the head of Kyiv-based media consultancy Media Resources Management (MRM, part of FILM.UA Group). The company's mission is to develop the Ukrainian media industry and build solid bridges between Ukrainian creative sectors and other countries worldwide.
MRM's profile includes the international forum KYIV MEDIA WEEK, international formats competition Small World, Big Ideas, a nationwide contest for socially important content Pitch UA, Canada-Ukraine coproduction meetings and conference #ucancoproduce, initiative for Ukrainian content and global cooperation.