Emilie Blézat
Producer, CEO of Dark Riviera , Sweden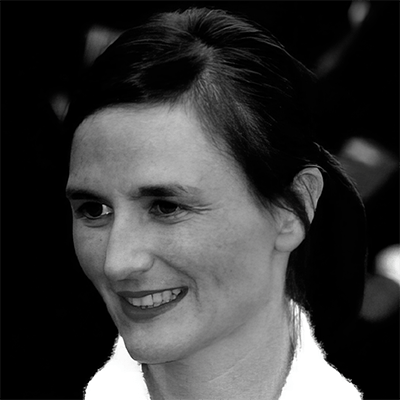 Member of the International Academy of Television Arts and Sciences and juror for the international Emmys, Emilie has been an international award-winning film & TV producer and creator since 2003. She launched Oscar nominee Mickael Roskam, Matthias Schoenaerts, UIP award winner David Dusa, Director's Guild of America laureate Wim Vandekeybus, and produced twenty European films by directors like Sophie Fiennes, Wim Vandekeybus, and Florent DeLaTullaye. Some of these films were selected for the Cannes Film Festival and other A-list festivals, as well as music shows (Birdy Nam Nam, Wayn Traub, Grace Jones).  
From 2012 to 2014, she worked in Beijing, China, as a French Cultural Attachée, responsible for all media and entertainment cooperation (Film, TV, New Media, Music and Gaming industries), on both business and government levels. From 2014 to 2019 she joined Vivendi/Canal + Group as the founder and CEO of Studiocanal China. In 4 years, Emilie turned China into one of the most profitable territories for Studiocanal, supervised the theatrical distribution of 15 films (Paddington 1 & 2, Non-Stop, Shaun The Sheep…), closed deals with major digital platforms (Iqiyi, Tencent, Youku) and broadcasters (CCTV, SMG, HTV) for over 600 films from Studiocanal library, handled licensing and merchandising rights and developed remakes of Studiocanal IPs in China. 
Since January 2019, Emilie has been creating and writing international TV series, graphic novels and videogames, working in collaboration with worldwide talent. She acts as CEO of Dark Riviera.