Matus Krajnak
Writer, Director, Performer, United Kingdom , Slovakia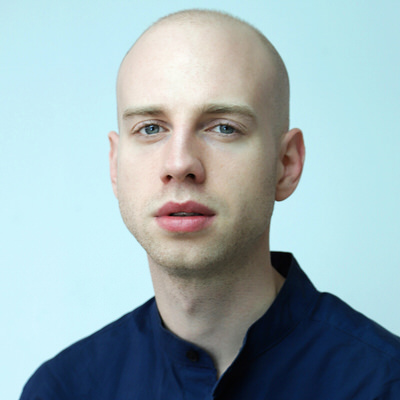 Matus is a Slovak-born and London-based film and TV director, writer, and performer. He graduated from the German Film & TV Academy Berlin DFFB and he is a member of BAFTA Connect, and DIRECTORS UK, and the Berlinale Talents, Midpoint Institute, and European Showrunner Programme alumnus.
His creative interest lies in queer and multicultural subjects in the genres of comedy and comedy-drama. Currently, he's developing his auteur-driven series Other White, while also elevating his award-winning queer comedy web series Sexfluencing into a TV series.
He was invited to give lectures, among others, at the University of Arts in London and Kingston University in London. He was a jury member at the Berlinale International Film Festival and Seriencamp Cologne.