Sára Zeithammerová
Screenwriter , Czech Republic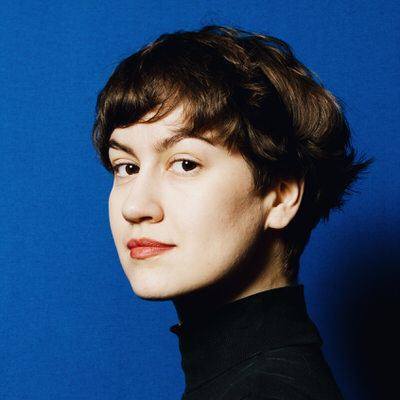 Sára is a screenwriter based in Prague. She graduated with a degree in translation and interpreting from Charles University and with a degree in screenwriting and dramaturgy from the Film and TV School of the Academy of Performing Arts in  Prague. She is also an alumna of Serial Eyes, a postgraduate program for television writers based in Berlin. 
Her debut series Five Years detailing the consequences of a rape accusation premiered on Czech Television in 2022 and was later commissioned by arte.tv, the third Czech title ever to be so, securing its release in Germany, France, Spain, Italy, and other countries across Europe. It won the award for Best Web Series at last year's Serial Killer, competed at Series Mania, Prix Europa and other international festivals and was nominated for Best Television Title at the Czech Film Critics' Award and Best Series at the Czech Lion Award. 
Choosing to concentrate on genre and period drama, her feature film debut, a religious body horror The Abortionist, is currently being developed by Bionaut Films. She co-wrote the film adaptation of Hana, the bestselling World War II. novel by Alena Mornštajnová which is currently in pre-production.  
Apart from cinema, she focuses on prose. Her debut novel was published in 2022. 
Photo: Marie Rouges